Call 

(888) 484-7893


 


    Woods Cross, Utah             2023 South 625 West

                

Call 

(866) 950-6952





    Lindon, Utah             370 N State Street

                Lindon, UT 84042                

Call 

(888) 569-0735


 


    Colorado Springs, Colorado              965 Summer Games Drive

                Colorado Springs, CO 80905               

Call 

(888) 480-3354


 


    Windsor, Colorado               753 Champion Drive

                 Windsor, CO 80550                 

    Las Vegas, Nevada               2121 E Sahara Ave.

                Las Vegas, NV 89104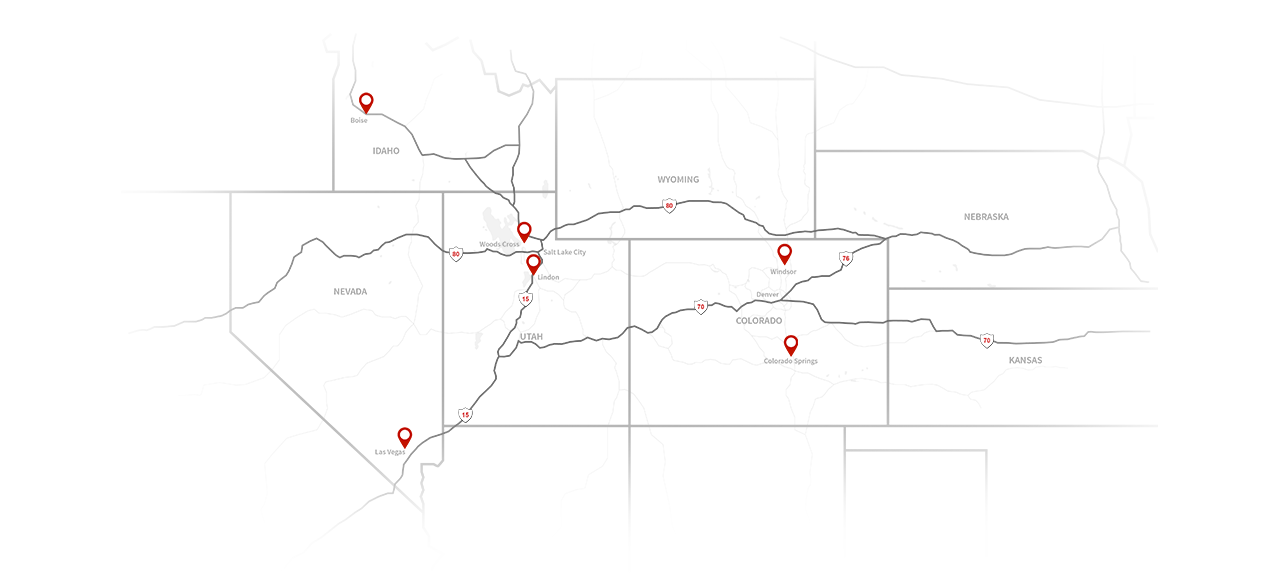 Welcome to AutoSource
Used Cars in Utah, Colorado, Nevada and Idaho
At AutoSource we strive to deliver an exceptional lineup of used cars, trucks, vans and SUVs from today's top auto manufacturers direct to our customer. With five used car dealerships serving Nevada, Colorado, Utah and Idaho, you can say that auto shoppers from around Colorado Springs and Windsor, CO, Lindon and Woods Cross, UT, Las Vegas, NV and Boise, ID have trusted our team of friendly and knowledgeable sales professionals for years. We're here to help you find the exact used car you've been looking for at one of our state-of-the-art used car dealerships near me. Whether it's an Acura, Audi, BMW, Buick, Cadillac, Chevrolet, Dodge, Ford, GMC, Honda, Hyundai, Infiniti, Jeep, Kia, Lexus, Lincoln, Mazda, Mercedes, Mini Cooper, Mitsubishi, Nissan, Scion, Subaru, Toyota, Volkswagen or Volvo. If you're not sure whether you can afford to upgrade to enjoy leather seats, trunk space, back up camera, a panoramic sunroof, towing capacity, or turbocharged engine, come see us before ruling them out. We're committed to helping our customers achieve the ultimate goal of used car ownership, so we'll go to great lengths to ensure that you leave with a five star experience. We invite you to browse our inventory of over 1,100 used cars today to get a closer look at what we have to offer.
When it comes to purchasing a used car in Las Vegas, Colorado Springs, Windsor, Lindon, Woods Cross or Boise some would say our approach is not like the others. We do things differently by finding you the perfect car, truck, SUV or van with the best price to match it. Throughout all of our used car dealerships you'll discover that we stock late model cars with low mileage and higher trim packages. That means your wish of owning your ultimate dream car is just a quick trip to one of our conveniently located dealerships.
Our team of enthusiastic sales professionals is what sets us apart. Their job is simple, they represent our company values, work to earn your trust, and make the shopping process easy so that you find the right car for you. We're not into the old school sales tactics that you might find at other used car dealerships, we don't have to be. Our used cars are simply just the best dollar-for-dollar value out there.
We know that car loan and lease options can quickly become confusing, especially when you're not well-versed on the topic. Our financial gurus are here to answer any questions that you may have to help to guide you down the path to car ownership and get you qualified for the same low rates as any other dealership.
AutoSource is your number one auto solution. We provide our customers with all the tools needed to make an informed purchase, as well a team of professional technicians at our auto service centers to help keep your vehicle on the roads of Las Vegas, Colorado Springs, Windsor, Lindon, Woods Cross and Boise longer. We're here to help you have a long and positive car ownership experience, so if you're in need of basic auto maintenance like tire rotation, oil change, or brake inspection to something more serious, schedule an appointment with us today
Ready to make a deal? Stop by one of our Utah, Colorado, Nevada or Idaho dealerships today to explore your options and receive the ultimate car buying experience at AutoSource.